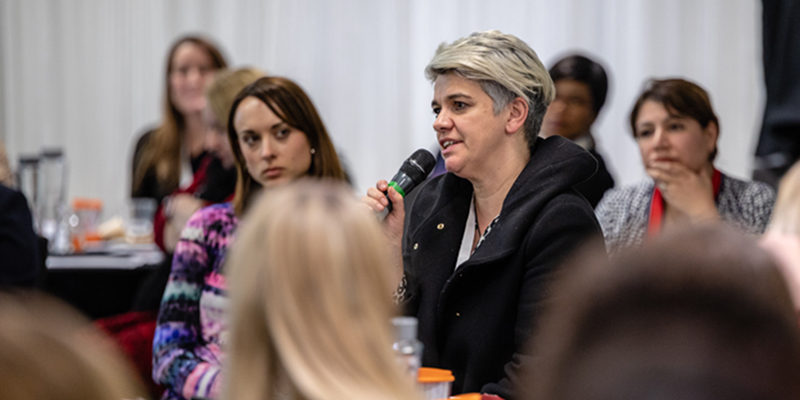 International Women's Day Celebration
International Women's Day is a celebration of all women: whatever your role, grade or connection to the health and care system. Whether you are a support worker, a clinician, a manager, an agency worker or a volunteer, if you work in health and care, then this event is for you. We also welcome allies who share our goal of gender equality. The event is free to join and take part in.
Women in health and care:
Achieving an equal future in a COVID-19 world
Prerana Issar, Chief People Officer of the NHS; and Samantha Allen, Chair of the Health & Care Women Leaders Network, invite you to participate in a nationwide celebration on 8th March 2021.
The day starts with a tweet chat at 7.30am. The main event starts at 10am and will end at 4pm. You can see the full programme here.
The event is designed to fit around the busy lives of women in health and care, so you are welcome to take part in as much or little of the event as you want to.
Follow our celebration on Twitter, using the hashtags #IWD2021 #EverydayCourage and #OurNHSPeople