National Apprenticeship Week 2022

Build the future
The theme for National Apprenticeship Week 2022 will be 'build the future'; reflecting on how apprenticeships can help individuals to develop the skills and knowledge required for a rewarding career, and businesses to develop a talented workforce that is equipped with future-ready skills.
Browse Apprenticeships – Search to find apprenticeships based on interest and location.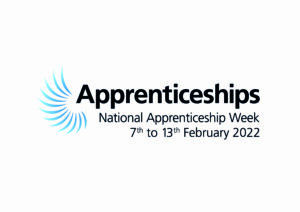 ---
Events Happening during the week
Meet local employers including CARE4Notts
all week | 10am-4pm| Loxley House, Station Street, Nottingham NG2 3NG
Come and meet different employers and find out what Apprenticeships are on offer and how to apply.
NHS Health Careers: conversation with apprentices
7th February 2022|6pm|Facebook Live
Be inspired, discover NHS apprenticeships, and hear from apprentices live at our Facebook Live event during National Apprenticeship Week. You will meet business support apprentice, Andrew, and registered nurse degree apprentice, Carley, as they share their NHS apprenticeship journeys. Don't miss the chance to ask them questions live too!
Nottingham Apprenticeship Conference
9th February 2022|8am-2pm |Trent Bridge Cricket Ground, West Bridgford, Nottingham NG2 6AG
For employers
Delivered in partnership with Nottingham College and local authorities, this event is a valuable opportunity for employers to find out more about apprenticeships and hear from other businesses that have taken on apprenticeships and hear more from other businesses that have taken on an apprentice.
Nottingham Trent University: Meet the employer
10th February 2022|1 pm| ISTeC, NTU Clifton Campus, NG11 8NS
For apprentices, students and parents
This free event will provide an opportunity to learn about apprenticeships at Nottingham Trent University, alongside networking with employers who are actively seeking fresh talent for their business.
Ashfield District Council Apprenticeship Jobs Fair – including CARE4Notts
10 February 2022|10am-2pm|Moor Market, 1-5 Low Moor Road, Kirkby in Ashfield, NG17 7BE
The event is open to both employers and schools /colleges, with the general public also welcome to attend. Visitors will be able to speak to exhibitors, with no pre-booking required.
Nottingham College Apprenticeship Open Evening
10 February 2022|5pm-7pm|664 Nuthall Road, Basford, Nottingham NG8 6AQ
A chance to talk to local and national employers in addition to our dedicated apprenticeship team, who will also be on hand to guide you through the application process. Find out the latest information on all the different types of apprenticeships that are available.
Nottingham Trent University Apprenticeship Awards Nomination Reveal
11th February 2022|2pm|Nottingham Trent University's City campus
For apprentices, parents and employers
An apprenticeship awards ceremony to celebrate the hard work, success and achievements of our apprentices and their employers.
---