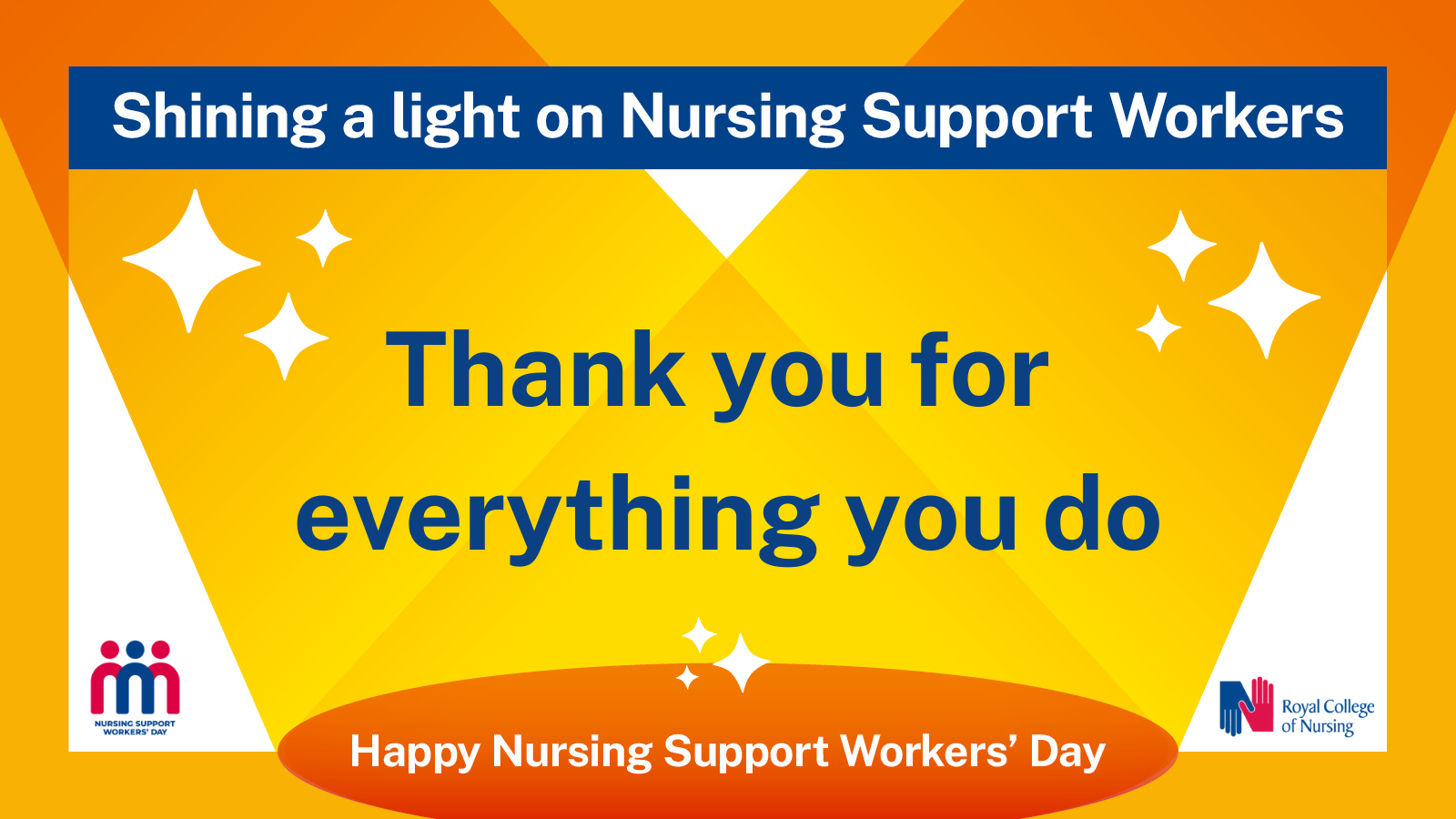 Nursing Support Workers Day
Nursing support workers are vital members of our nursing teams working in wards, clinics, homes and community settings with children and adults in all aspects of physical and mental health. They play a critical role in securing high-quality care and excellent outcomes for patients.
So today is about celebrating, acknowledging and thanking nursing support workers for everything they do.
This film shines a light on the wide-ranging settings nursing support workers work in, and the diverse tasks they carry out as part of the nursing team.