This year, CARE4Notts are giving you the unique opportunity to discover what a career in health and care is like during this one week online work-related learning programme.
The programme will give students in Years 10-13 based in Nottinghamshire an overview of what a career in health and care can offer, looking specifically at nursing, midwifery, and the allied health professions.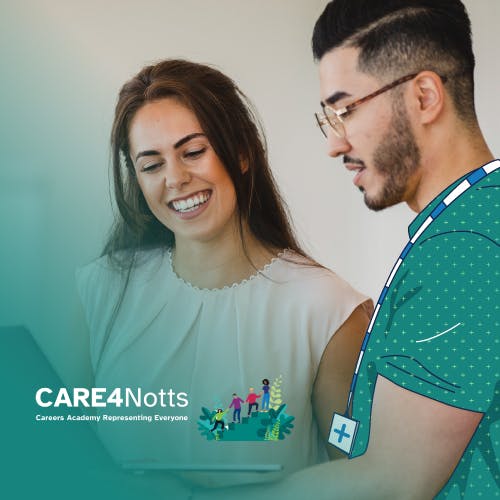 You will take part in live Q&A sessions with health and care professionals, meet health and care professionals from Nottinghamshire, and complete activities specifically designed to help you launch your health and care career.
The programme will take place between 14th and 18th February 2022. You do not need to be available full time during those dates but you do need to be able to complete 10 hours of work over the week.
Free for students
You'll get practical skills and knowledge
Add the experience to your CV and Personal Statement
You'll earn a certificate if you complete the programme.