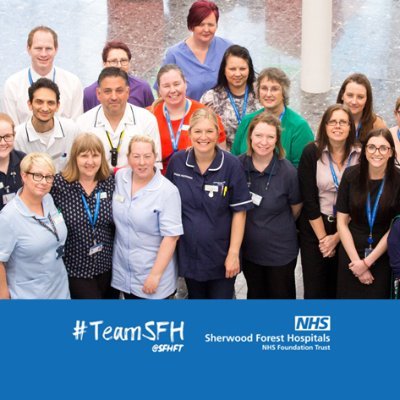 Sherwood Forest Hospitals NHS Foundation Trust is pleased to offer the Registered Nurse Degree Apprenticeship in conjunction with Nottingham Trent University and Health Education England.
This is a fantastic opportunity for school and college leavers who are new to health, and looking for a career within nursing, or for individuals looking for new challenges and a career within nursing.
Join an organisation where you matter, where patient care is at the heart of all that we do and where you have a real opportunity to drive change, whatever you role.
Sherwood Forest Hospitals are an award-winning NHS Foundation Trust providing acute and community healthcare services for 420,000 people across Mansfield, Ashfield, Newark, Sherwood and parts of Derbyshire and Lincolnshire. They employ over 5000 people across three hospital sites – King's Mill, Newark and Mansfield Community.