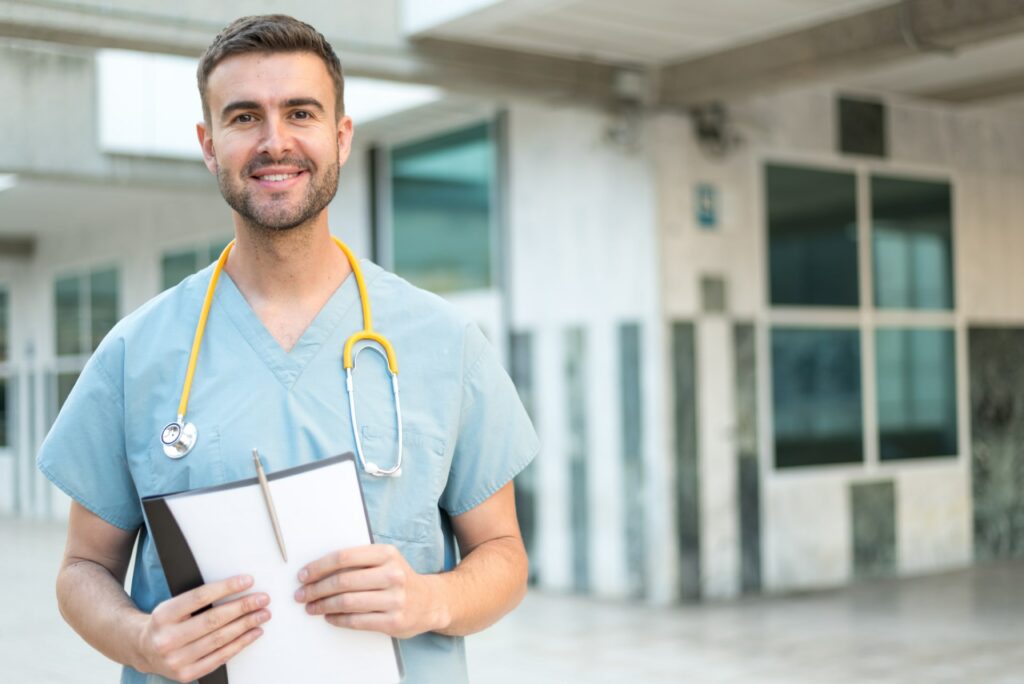 Marc joined Nottingham University Hospital (NUH) in 2011 having previously run a pub.
"It is a difficult job but having that team with you makes a difference because we know we're all in it together. We're a really close team and that makes a massive difference. It can be quite demanding but it is also really rewarding. Sometimes it's just about holding someone's hand and making them feel like they are the only patient in the hospital. I love the ward but I had no care experience when I first came on as a student nurse but I enjoyed it that much it was the only place I wanted to work. I've been told I'm really passionate about patients and that it rubs off on others working with us on the ward and they get passionate about it too. I think that's what brings a lot of students back to work with us.
I enjoy supporting and working with new staff – I want them to have the same experience I did. We get really good feedback from patients and families.
We helped one lady get home for Christmas day as we knew it would be her last. The family sent in a card just to thank us for making that their lasting memory of her – we always want to go above and beyond.
My team just inspire me, it's brilliant working at NUH. I bounce out of bed in the morning and can't wait to get to work. I love the place. I can't imagine doing anything else."