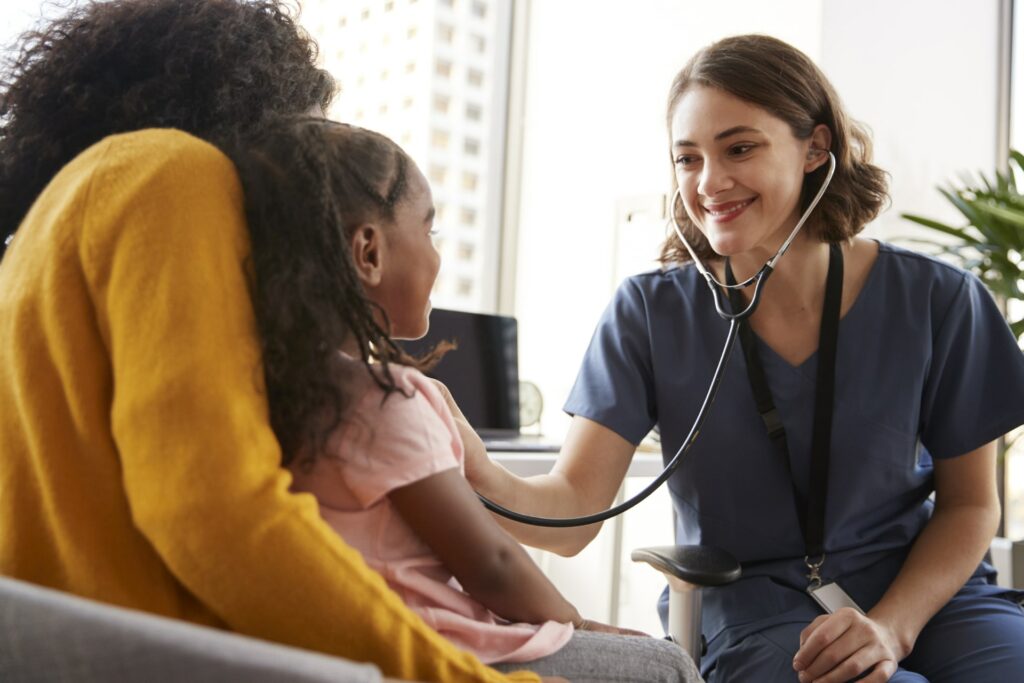 My role as a school health nurse is really wide ranging. I promote the health and wellbeing of children and young people – for example through vaccinations and confidential drop-in clinics for young people in secondary school. It's my job to ensure they are protected from harm. I work with parents too – offering support on caring for their child. I also manage three nurses.D3
I usually arrive for work at about 7.30am to beat the traffic. I put the kettle on, check my emails, answer phone messages, and get ready for the day ahead. Once a week I hold a clinic during which I have two or three hour-long appointments with families. These children and young people have been referred by their GP, other health professionals or their school. Families can also refer themselves. We see a range of physical and emotional issues during these appointments, from bed wetting to anxiety.
Once the clinic is over, I head back to the office and check my emails again. I'm responsible for one secondary school and five primary schools, so this afternoon I'm running a drop-in clinic for young people at the secondary school. The session is available during lunchtime and is confidential.
I see children and young people who need help with a range of issues from bullying to contraception advice and support.
I spend the rest of the day writing up any referrals from the morning clinic; we work closely with other healthcare professionals and specialist services like child and adolescent mental health (CAMHS). It's up to us to ensure the voice of the child is heard. I love my job, but I couldn't do it all without the team – they are all really lovely.