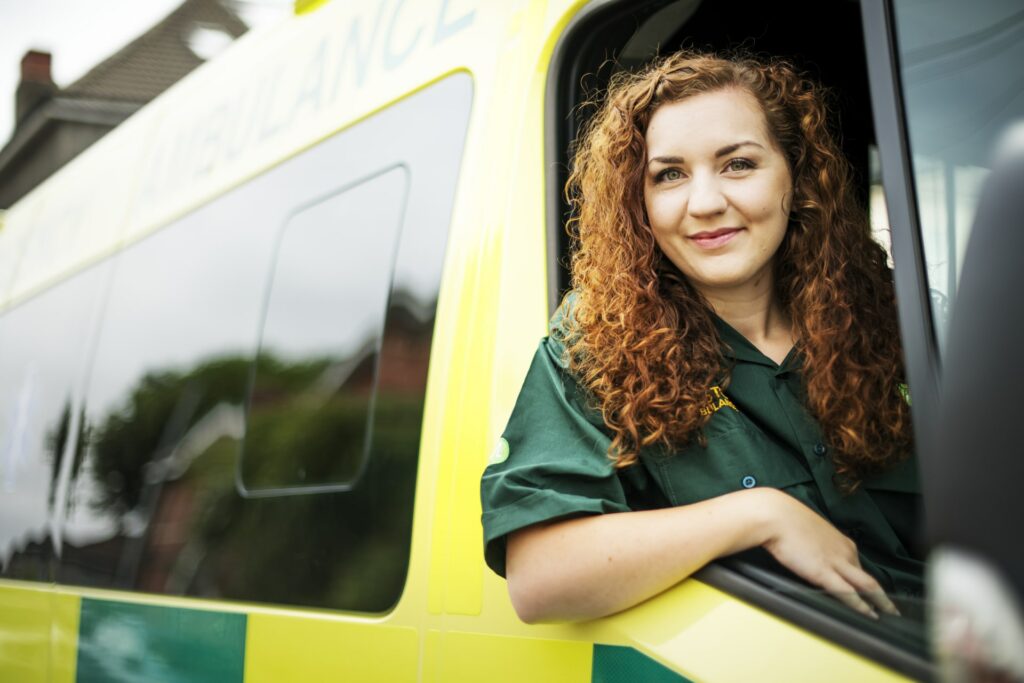 I joined the Ambulance Service in 2004 as a trainee technician. Following the completion of my course I became a technician in December 2005 and haven't looked back since. A normal day for me starts at 5.30 am when I get up to get ready for the beginning of a 7.30am-7.30pm shift . I cycle into work and usually get there early just in case the on duty crew are still out or if there is anything I need to know before the shift begins. We take a hand over from the crew so they can give us any messages they have had from control which we need to know. Myself and my colleague check the vehicle and the onboard equipment and then we head out for the shift. The good thing I find about working to a rota, is that its not just this one shift. I can end up working from 10am-10pm or even from 6pm until 3am the next day, its varied.
Generally I work around the local areas but clearly if someone needs an ambulance we have to go where they need us. As a technician I can administer oxygen, use a nebuliser for asthma cases, give gas and air for pain relief, administer glucose gel for diabetic patients and give aspirin for chest pain. Along side all the clinical skills I have learnt to make the patient comfortable. There are highs in the job and there are lows, but you always find a way to put a positive spin on what you do. It's the best job of the world but it can also be the worst job in the world. I went to a cardiac arrest involving a 37 year old man we got through the door and his daughter was saying she didn't know if she was going to have a daddy, that did choke me up. But recently I delivered my a baby and that was such an elation for both the parents and us.
I went to an elderly pensioner who had fallen and fractured both of her legs; it took a lot of effort to help the patient and we didn't think they would survive the fall. But funnily enough we were called to the same address a couple of months later and found this patient whizzing up to the door with her zimmer frame to greet us with surprise as they had wanted a doctor! It was nice to see that what we had done for the patient gave them a good outcome.
When I get something a bit different like major trauma it does really test you, but it keeps the job fresh in the mind as well. No two days are the same for me in the Ambulance Service.
One shift can be very routine with four or five minor jobs, the next you can face a dozen jobs with some of them being quite big incidents. It's nice to get the jobs which push my skills to enable me to really make a big difference to someone faced with a life-threatening scenario.