East Midlands Ambulance Service BAME Virtual Attraction Evening
The open evening will be hosted virtually via Microsoft Teams by the Black, Asian and Minority Ethnics (BAME) Network on Thursday 30th March 2023 from 18:00 pm – 19:30 pm.
Please email henry.brown@emas.nhs.uk to register your interest and receive an invitation to this event by 27th March
This event will provide the opportunity to learn about the roles and the variety of vacancies we recruit to from our frontline emergency roles, emergency operations centres, patient transport services, human resources (HR), Recruitment, organisational learning, finance, accounting and enabling services.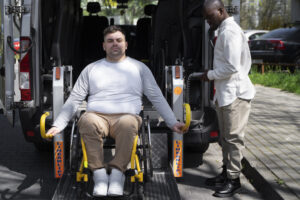 This can also be an opportunity to provide feedback and offer suggestions as to how we can attract people from more diverse cultures and backgrounds more effectively in the future.
At the event, you can expect to meet members of our recruitment team, our BAME network, and other members of the Trust who play key roles from different divisions of our service. They will share the journeys and experiences they have had whilst working for EMAS, as well as provide insights into what you can expect from work within their areas.
We will also be sharing a presentation to explain some of the varied career pathways that you would be interested in and apply for yourself with a future here at EMAS. We will then finish with a question and answer session at the end to enable you to ask us any questions that you may have.
We aim for this session to be informal, but informative and insightful. We look forward to sharing this time with you.
Whilst this event is open to all, we recognise our workforce is underrepresented amongst our BAME staff members, therefore, we particularly welcome and encourage BAME members of the public viewing this advertisement to express their interest and join us at this event.
We understand the importance of representing the people within the communities we serve.