National Apprenticeship Week 2021 celebrates and promotes all that is great about apprenticeships. It gives us a great opportunity to shine a light on our inspiring apprentices.
Amy, Mental Health Nurse and former Health and Social Care Apprentice, takes a look back on her apprenticeship journey.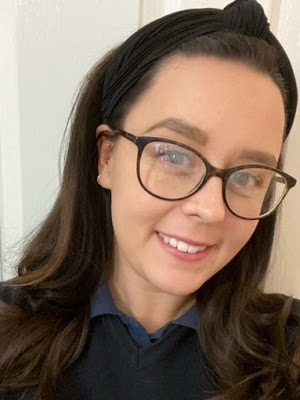 "My apprenticeship journey began in 2011 as a healthcare assistant (HCA) apprentice. No one had heard of an apprenticeship and still now people are unaware that this is an option for younger people. The role involved learning about the healthcare setting as an apprentice and working closely alongside professionals, learning the ins and outs of the healthcare assistant role.
I really became part of the team…they treated me as one of their own
"I started on a busy Mental Health Services for Older People (MHSOP) ward (65+), mainly for patients with dementia and other cognitive illnesses. Here is where I built the foundations and basic skills to become the professional I am today. I also made some good friends who even though I no longer work with, I am still in contact with. I really became a part of their team and although I was an apprentice, they treated me as one of their own.
"After my apprenticeship finished, I carried on working on the same older adult ward on a bank contract for a while. I then gained a permanent HCA post closer to my home, but this time within Adult Mental Health (AMH), people aged 18-65. I was able to transfer a lot of my skills I learnt within my apprenticeship and was also able to apply myself more confidently due to my experiences. I later decided to apply for university and completed my degree in 2018. I returned back to the same AMH adult ward I was working on and still remain there currently, working as a staff nurse.
The apprenticeship has stood me in good stead for the rest of my career
"When I left school and sixth form, I wasn't sure what I wanted to do and didn't even consider nursing as a career. Following my experience of the apprenticeship I feel lucky that I found something unexpected that I really enjoyed and was keen to continue learning. The apprenticeship has stood me in good stead for the rest of my career and was definitely very beneficial to me, with regards to experiencing something first-hand and the new learning opportunities that were on offer.
"I would encourage any young person to consider an apprenticeship to be able to learn on the job whilst also getting paid and having hands on experiences within healthcare.
"You may also find something unexpected that you really enjoy which could turn into your career."
Nottinghamshire health and social care offer a variety of apprenticeships from Level 2 to Level 7 across most job roles all of which can be found on the apprentice government website – www.apprenticeships.gov.uk